We are a Houston-based handyman company specializing in the smaller jobs. Our commitment to customer satisfaction has always been the backbone of our success. In business since 2006, Swinging Hammer has risen to become one of the most reputable handyman companies in the area. We provide reliable quality service, and pride ourselves on being on time, efficient, and affordable. Give us a call today, we look forward to hearing from you!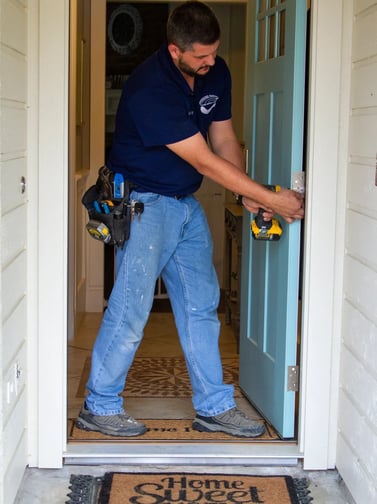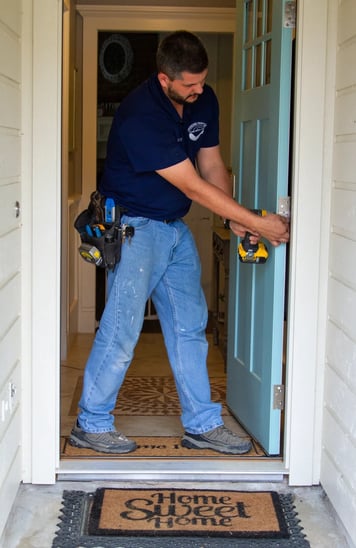 EXPERIENCED TEAM
Each uniformed repairmen comes with experience you deserve, and a dedication to quality.
ALWAYS ON TIME
We know your time is valuable and we pride ourselves on being on time, every time, with no crazy 4 hour arrival windows.
5-STAR REPUTATION
Google and Yelp excellent reviews.
E. Klett
Bobby and his crew at Swinging Hammer are excellent. We have been using his handyman services for 15 years for a wide variety of jobs and highly recommend him. They do great work.
M. Bonetati
Bobby has helped us with a few repairs, both inside and outside our house. He is very professional, does a great job, and reasonably priced. I highly recommend Swinging Hammer!
L. Jones
I have used Bobby for the past 5 or 6 years. He has done a lot of different jobs for me. Fence repair, drywall repair , door repair, and recently he installed a ceiling fan and patio string lights outside. Excellent professional job! You won't be disappointed hiring Bobby!
M. Howard
Bobby was awesome! I had my front door kicked in and from the beginning he was very responsive and helpful. Bobby came out at the time promised and worked very quickly repairing my door frame. I am very pleased with the final result. Definitely recommend Swinging Hammer!